Is a seasoned attorney and the founder of Pikoff y Asociados,
S.C. Mr. Pikoff has over 30 years of work experience within
Mexican Law firms. His academic background boasts a law
degree from Texas, as well as the successful completion of
the full 5-year law program at the distinguished National
University in Mexico City, a rare and impressive feat.
With an unwavering commitment to his clients, Mr. Pikoff's
legal practice primarily revolves around real estate
development and advising public and private US companies
conducting business in Mexico.
His fluency in Spanish and residency in Los Cabos, Mexico,
allows him to maintain an active and thriving law practice in
the region. For more information, please contact Mr. Pikoff
at Tel. 011 (52) (624) 144-6363 or [email protected].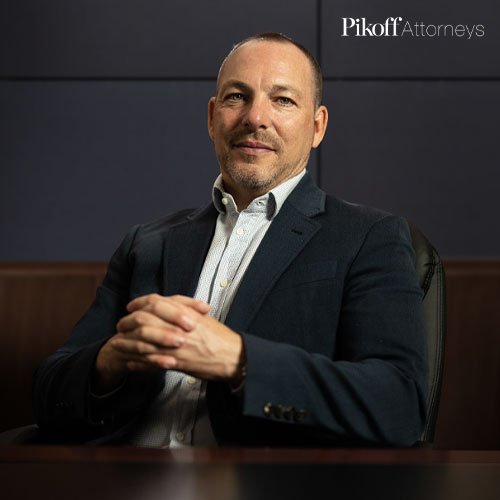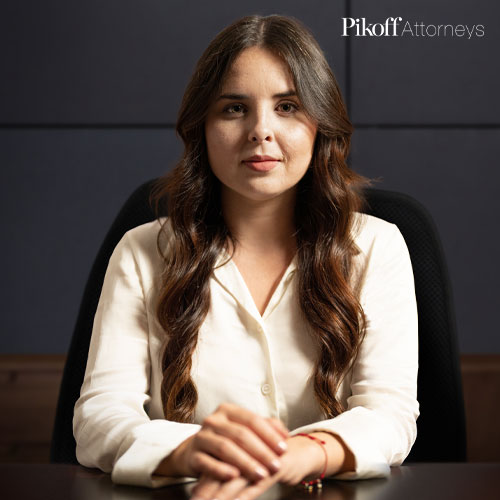 With almost a decade of legal experience, Ms. Lupio has
built a reputation with her clients for being a dedicated
professional with an exceptional reputation and ability
to complete complex legal documents in high pressure
situations. Carolina has worked for various types of
clients. From buyers and sellers, to developers and
investors, Ms. Lupio has become a quintessential part
and valuable asset to the Pikoff legal team.
Her passion and commitment for delivering on her
word is beyond reproach. As a Pikoff closing attorney,
Ms. Lupio's responsibilities span to include real estate
transactions, local regulatory compliance and drafting
and reviewing legal documents. Carolina has built a
reputation for being an exceptional attorney, calm
under pressure and steadfast in her abilities to facilitate
smooth transactions in complex situations.
With interest and focus specific to real estate and corporate
law, Mr. Molina has become an ideal fit within the Pikoff Law
Firm. Fernando's vast experience across numerous legal
areas has proven to be a valuable asset to the firm. Over the
course of his career, Mr. Molina has worked as an associate
for numerous renowned legal firms in Mexico.
As a seasoned part of the Pikoff legal team, Fernando brings
a wealth of experience, a dedication to excellence and an
amazing commitment to serving the needs of every client on
the firm's roster.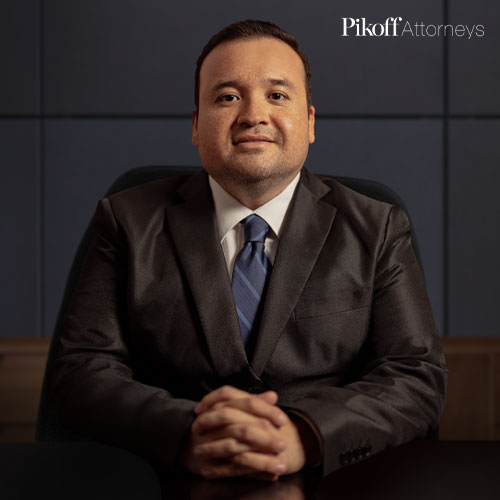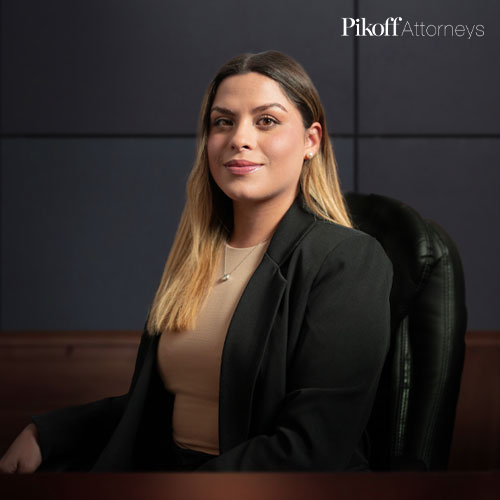 Ms. Covarrubias has gained significant legal experience
through various internships, including as a tax defense
attorney. In Ceci's current role, with the Pikoff Legal
team, she is responsible for drafting agreements,
monitoring taxpayer fiscal situations and incorporating
Mexican companies. Ms. Covarrubias is currently
studying an online diploma in "Tax Law and Means of
Defense of the Taxpayer". Ceci graduated with a degree
in law from the University of the Valley of Mexico,
aiming to use her legal knowledge and experience to
advise and solve problems incorpating Mexican
Companies. Ms. Covarrubias's abilities make her
perfectly suited to dissecting and managing the finer
details of legal contracts.
Ms. Alvarenga is the latest addition to Pikoff attorneys joining
the team in February of 2022. Jimena has a diverse and
strategically professional background. Her skills, education
and experience within the Los Cabos real estate market have
proven to be an invaluable resource for the firms' extensive
client base. Jimena's skills as a problem solver, critical
thinker and dedicated attorney have positioned her to be a
critical asset with the Pikoff legal team.
With a diverse range of legal experience including real estate
closings, corporate legal administration, and an extensive
amount of time spent working within the criminal and civil
court systems of Honduras, Ms. Alvarenga possesses the
right blend of focus and attention to detail required to
manage and facilitate the finer points of real estate
transactions in Los Cabos.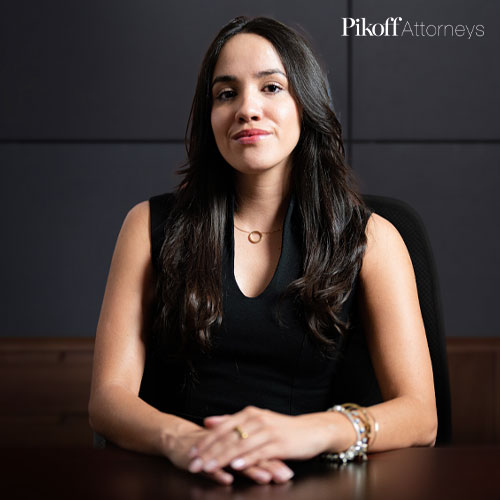 Pikoff Attorneys Proudly Works With Clients In These Top Development Projects in Los Cabos
Pikoff Attorneys Proudly Works
With The Top Development
Projects in Los Cabos